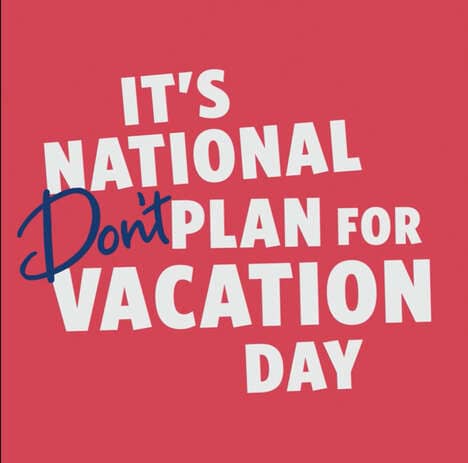 Delta Vacations, a subsidiary of Delta Air Lines, is taking a tongue-in-cheek approach to National Plan for Vacation Day on Jan. 31 by launching an innovative vacation campaign in which it asks consumers not to plan vacations, and instead leave the planning to Delta.
Created by the U.S. Travel Association to encourage Americans to set aside a day at the start of each year to plan out their vacations for the coming year, National Plan for Vacation Day has proved to be a rousing success. However, Partners + Napier has crafted a novel vacation campaign, dubbed 'National Don't Plan for Vacation Day,' in which the airline highlights its own expertise in planning out all-inclusive holidays for its consumers.
'That's why we're asking people to instead celebrate 'National Don't Plan for Vacation Day,' and let us help you make those tough decisions on where to go and how to stay,' stated Brian Canning, chief of marketing, product and customer experience officer at Delta Vacations.
Image Credit: Delta Vacations / Partners + Napier