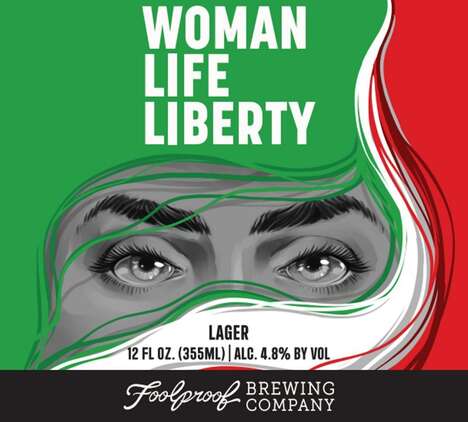 Woman-owned brewery Foolproof Brewing launched a new craft lager that doesn't merely taste amazing but, more importantly, contributes to a truly noble cause in the form of empowerment of women in Iran.
The 'Woman Life Liberty' craft lager is inspired by ongoing events in Iran, specifically the movement to foster freedom and democracy, which owes much to the bravery, proactive activism and determination of the country's women.
Cans of the 'Woman Life Liberty' craft lager, which are available for purchase from Foolproof's taproom in Pawtucket, Rhode Island, bear designs and colors that pay tribute to the women of Iran. What's more, 10 percent of sales set to be donated to the National Union for Democracy in Iran, a Washington, D.C.-based organization that leverages the Iranian-American community in order to advocate for human rights and democracy in Iran.
Image Credit: Foolproof Brewing