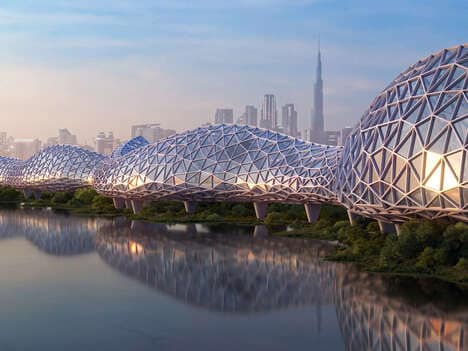 The city of Dubai in the United Arab Emirates is well and truly looking to grow its reputation as a centre of urban cycling with the advent of 'Loop,' a 93-km cycling path that will benefit from being totally climate-controlled in order to protect cyclists and pedestrians alike from the brutal summer heat.
Designed by a local studio by the name of Urb, this cycling path is envisioned as being ensconced within a raised structure that will benefit from glazed sheathings and climate-controlled technology. In order to address concerns about the extent of energy required to cool a massive bike path, Urb has taken the laudable step of dedicating itself to the use of renewable energy for climate-control elements.
In addition to providing a safe space for active transportation, this cycling path will also benefit from generous trees and plants, making for an enjoyable and vibrant environment to enjoy all year round.
Image Credit: Urb