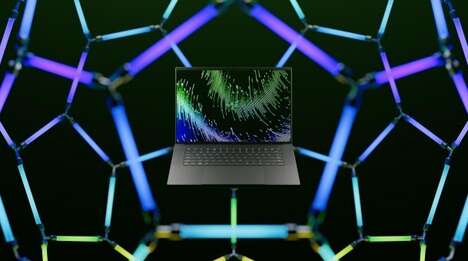 This list of February 2023 computers trends showcases some of the most innovative releases over the past month. This includes computer hardware, full-scale computers, computer peripherals, and computer-powered devices. These products continue to push the industry forward in terms of performance, portability, design, and features.
The Lenovo YogaBook 9i is one of the most versatile laptops on the market, complete with two large foldable OLED panels. This laptop can be used as a dual-display portable workstation for impressive productivity either in portrait or landscape mode. Alternatively, the device can be used as a single-screen laptop for more immersive activities such as gaming or media consumption.
On the gaming-focused computer side, the GKD Mini Plus is a powerful handheld with a linux-based computer frontend. This device is optimized for pocket-sized gaming with modular attachments that improve the ergonomics of the device without adding unnecessary size. The GKD Mini Plus is capable of playing most games up to the early 2000s, including lighter-weight modern games.