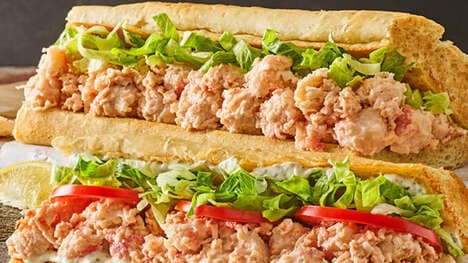 The Quiznos Lemon-Herb Lobster Sub has been introduced as a new sandwich option for avid seafood fans to try out on their next visit to their nearest location.
The sandwich is being launched as a new take on the returning Classic Lobster Sub, and boasts the same lobster and seafood salad. The sandwich, however, is enhanced with a lemon-herb dressing along with lettuce and tomatoes on Italian white bread that has been toasted with butter.
The Quiznos Lemon-Herb Lobster Sub is being launched at participating locations alongside the aforementioned Classic version starting at $9. The seafood sandwiches are only available for a limited time while supplies last and are expected to be a hit amongst existing fans as well as those looking for something new to try out.
Image Credit: Quiznos