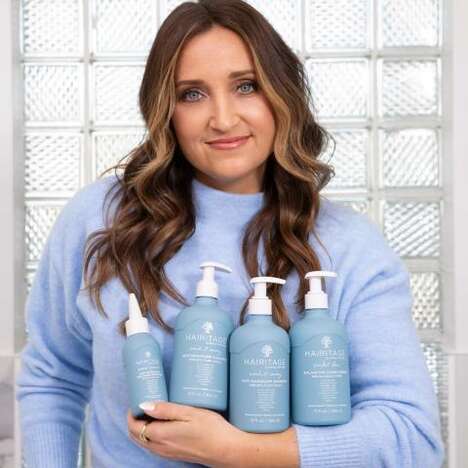 The Hairitage Anti-Dandruff collection is a new line of haircare products formulated with clean formulas and solutions to eliminate dandruff in a balanced way.
The products are dermatologist tested and pH-balanced, and are all capable of being mixed and matched to create the right kind of regime for a person's specific needs. The haircare range includes the Power Punch Anti-Dandruff Pre-Wash Booster, Wash it Away Anti-Dandruff Shampoo for Oily, Flaky Scalp, Wash it Away Anti-Dandruff Shampoo for Dry, Flaky Scalp, Perfect Dose Balancing Conditioner, Something Extra Leave-In Balancing Conditioner and Don't Wait Up Overnight Scalp Relief Mist.
The Hairitage Anti-Dandruff collections arriving exclusively at Walmart locations starting on February 1, 2023 at a price point of $9.94 per product.