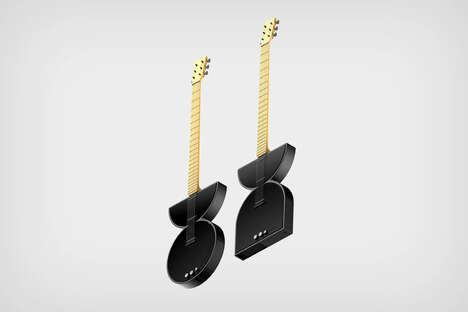 The conceptual Zeta Electric Guitar has been designed by Nicola Morelli as a musical instrument that imagines the future of what the device might look like when taken in a decidedly artistic direction.
The guitar focuses on a clean, minimal aesthetic that prioritizes an array of artistic movements and boasts a series of geometric shapes for the main body. This offers an alternative to the ergonomic forms traditionally used for guitars to give musicians an artistic option perfect for truly putting on a show.
The conceptual Zeta Electric Guitar is designed to be used with the MIDI protocol with a series of knobs and sliders on the side that encourage the player to augment the feedback according to their artistic preferences. The guitar has a built-in speaker to accommodate use with or without an amp.