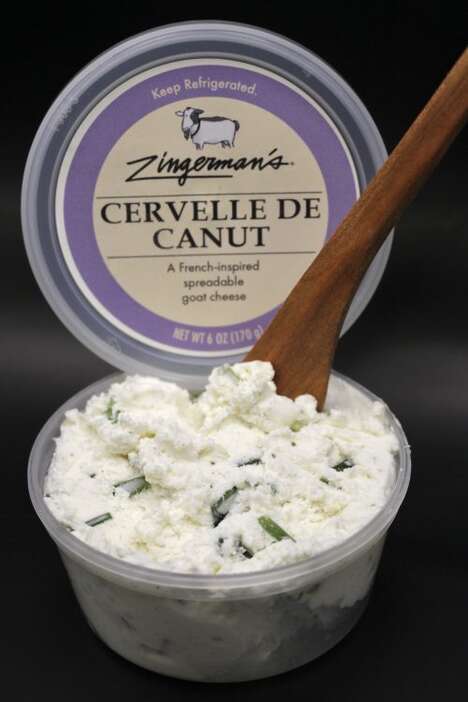 Zingerman's Creamery recently released its 'Cervelle De Canut' spreadable goat cheese. The company showcased this cheese at the 2022 American Cheeses Society conference, where it won the award for the best and most innovative cheese at the show.
The Cervelle De Canut is a spreadable goat cheese mix sold in 6 oz plastic packages. The cheese is made with shallots, chives, vinegar, and pepper, giving it a rich, French-inspired flavor profile. The added flavor of the Cervelle De Canut, when compared to traditional goat cheeses, makes it a perfect spread for a morning pastry, such as on top of a bagel or muffin. This helps consumers enjoy a more rich, healthy, and more flavorful alternative to cream cheese or butter.
Cervelle De Canut is available now from Zingerman's Creamery at an MSRP of $8 USD per 6 oz package.
Image Credit: Zingerman's Creamery