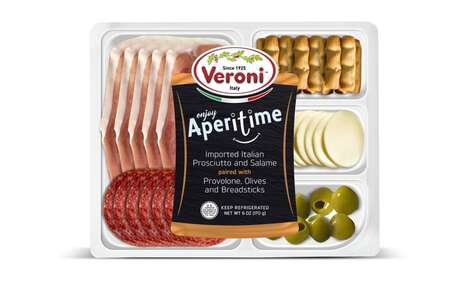 Enjoying a range of charcuterie foods usually means spending ample time preparing the spread, but the Veroni Enjoy AperiTime range has been unveiled as a decidedly easier option for consumers to try out.
The product range includes items packed inside a ready-to-enjoy tray that's suitable for consumption almost anywhere to make it great for impromptu get-togethers. Suitable for two to three people, the charcuterie trays are packed with pre-sliced meats, cheeses, breadsticks, nuts, dried fruits and more.
The Veroni Enjoy AperiTime range is priced from $10 to $12 and prioritizes convenience to make the products great for time-poor consumers to pick up. The authentic ingredients inside each tray help to make the various food more accessible when getting ready to entertain guests.
Image Credit: Veroni