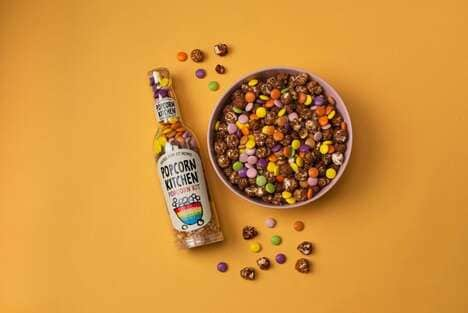 Popcorn Kitchen is expanding its portfolio of gourmet popcorn products by venturing into warm, home-popped chocolatey popcorn with bottled popcorn kits. To support more cozy nights at home with indulgent snacks, the brand created popcorn kits with mushroom popcorn kernels, Belgian chocolate and other additions that make each flavor unique.
Those with a sweet tooth and a love of snacking will appreciate curated varieties like Rocky Road with mini marshmallows, or others with chocolate eggs or multi-colored chocolate bits.
On the reverse side of the bottles, there's a panel with user-friendly instructions so that indulgent chocolate popcorn snacks can be made with ease when the desire strikes. These giftable popcorn kit bottles present well, plus they're full of flavors that will level up everyday and special snacking occasions.