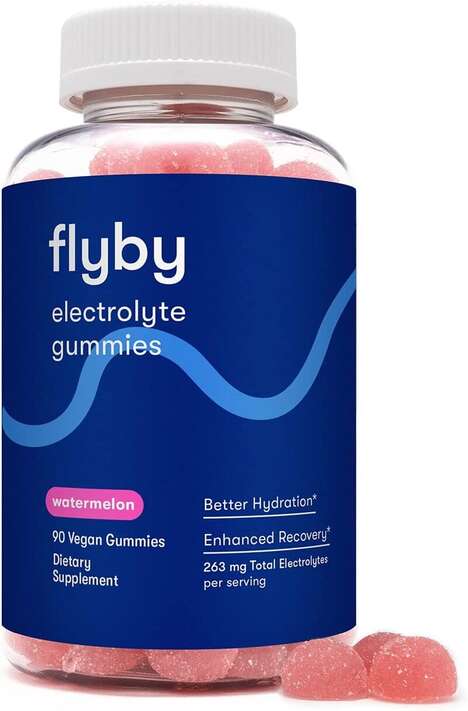 Electrolyte Gummies, the newest product from the maker of one of the best-selling massage guns on the market, Flyby, an AAPI-founded company whose mission is to connect you to the products for a better feeling tomorrow.
The Electrolyte Gummies feature 265 mg of electrolytes per three gummies. There are only 7g of Carbohydrates per serving! In comparison, a traditional 12 fl oz sports drink has 22g per serving. The gummies feature potassium, sodium, chloride and calcium for a full replenishment of essential electrolytes. In addition, they also function as the perfect rehydration-on-the-go snack. Moreover, these premium quality gummies are gluten-free, caffeine-free, vegan, non-GMO and manufactured in the USA in a CGMP-certified facility.
The Flyby Electrolyte Gummies are available in Watermelon and Lemon Lime flavors. Each bottle boasts 90 gummies.