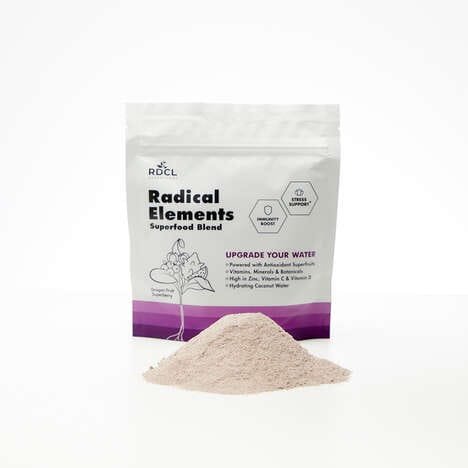 To equip gamers with round-changing capabilities like immunity, energy, and concentration, 'RDCL Superfoods Radical Elements: Immunity + Focused Energy' contains natural ingredients. It is a powdered supplement that easily dissolves in water to create a functional beverage that supports immunity and more. It contains passion fruit, which helps to increase energy and attention and can be enjoyed as a morning or daytime energy booster.
A combination of antioxidant superfruits, moisturizing coconut water, vitamins, minerals, and botanicals are included in the ingredients. These blends are a tasty and nutritious solution to staying hydrated while gaining essential nutrients.
'Immunity + Focused Energy' will aid gamers looking to improve their gaming experience and overall hydration with only 1 gram of sugar and 10-15 carbohydrates per serving. The supplement is available online on the RDCL website.
Image Credit: RDCL Superfoods