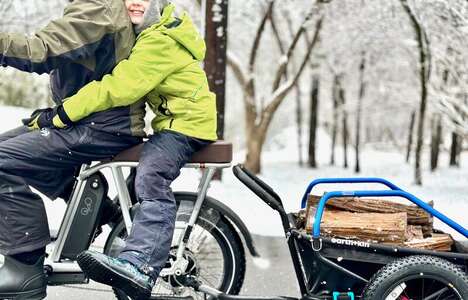 The Earth+Kin 'Mule' wagon is a multifunctional solution for easily handling all of the outdoor gear and equipment necessary when managing a property or simple enjoying time in the great outdoors.
The wagon is engineered out of aircraft-grade aluminum along with hardened steel for enhanced durability, while a set of all-terrain tires handle any kind of environmental conditions. The cargo basket is crafted out of 100% recycled fabric and offers 160-cubic-liters of storage space with a rating for up to 100-pounds of weight.
The Earth+Kin 'Mule' wagon can be pulled by hand, attached onto the rear of a bike or even attached onto a vehicle via the hitch. Priced starting at $199, the wagon is available now from the brand's website.
Image Credit: Earth+Kin