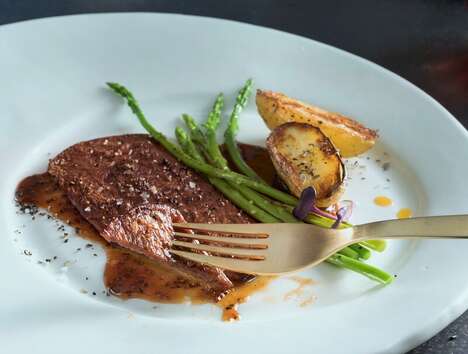 Cultivated meat is not yet commercially available in most countries but Aleph Farms is making strides to help products like its cultivated steaks become widely accessible to the global population. The cultivated meat start-up recently became the first in the industry to earn kosher status.
Although the cultivated steak has yet to be approved for sale or consumption, regulatory approval is expected later this year. With the approval of this product, cultivated steak will be an option for a large population of people, regardless of their religion.
Aleph Farms is preparing for its first commercial launch, which will be a cultivated thin-cut beef steak. According to the company, the demand for kosher meat is increasing and it is set to hit more than $100 billion globally by 2030.