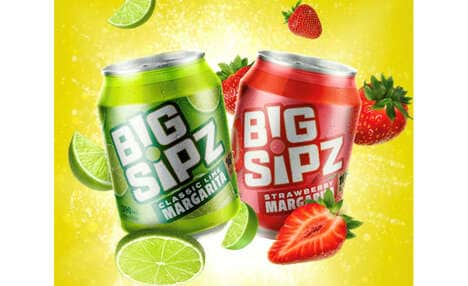 Big Sipz debuted a pair of canned margaritas that are compact in size but higher in ABV. The 200ml cans of Big Sipz Classic Lime and Strawberry Margarita come in at 16% ABV, offering more from a smaller package.
As an alternative to its 200ml cans, the brand also offers 500ml Tetra Pack in Blue Raspberry, Strawberry and Classic Lime flavors coming in at 15% ABV.
At the same time low- and no-alcohol products are in demand, some brands are branching off to create beverages with relatively high alcohol content. These high-ABV drinks speak to a younger demographic of consumers who are just as interested (or more interested) in the alcohol content as they are flavor, and are likely to choose these beverages for the social benefits of drinking.