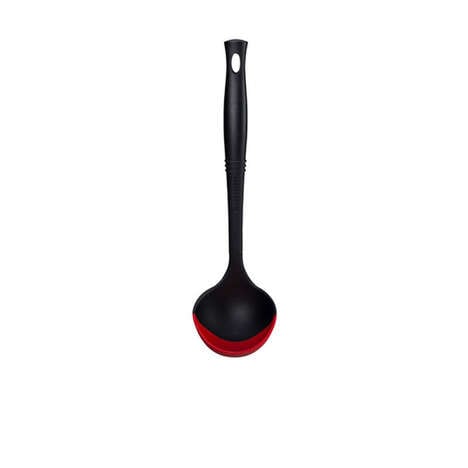 The Revolution® Edge Ladle from Le Creuset is designed to make everyday kitchen tasks more convenient and comfortable. The ladle features a durable design with malleable edge curves that fit odd corners. This ensures the best liquid scoop possible when used with soups, sauces and more. The product is available in two colors — a Cerise black and red, and an Oyster grey and black.
Made from flexible silicone and glass-reinforced nylon materials, the Revolution® Edge Ladle is made to last and is comfortable for at-home chefs who are fans of Le Creuset's iconic housewares.
The popular French brand goes beyond its classic ceramic cookware offering to launch signature utensils, meeting the increasing consumer demand for well-made kitchen tools that are also aesthetically pleasing.