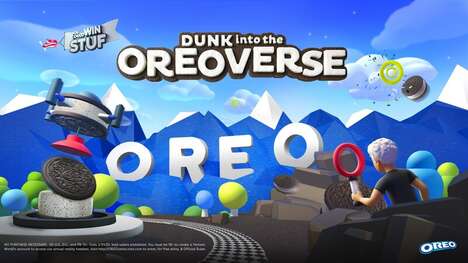 Oreo started off 2023 by introducing a limited-edition sandwich cookie called The Most Oreo Oreo and along with it, the OREOVERSE. This digital world is a place where fans can unite and explore and Martha Stewart is guiding fans on their adventures in the OREO-inspired virtual reality world with her gardener and good friend, Ryan McCallister.
Within the metaverse, cookie lovers will have the chance to play cookie-themed games like Stack Stuf and Rocket Stuf for their chance to win great prizes. The OREOVERSE can be found in Meta Horizon Worlds and it may be accessed with a Meta Quest 2 or Meta Quest Pro headset, or via mobile phones or desktop computers.
The Most Oreo Oreo features two chocolate-flavored base cakes packed with Most Stuf levels of creme and for the first time ever, the creme has real OREO grind mixed in.