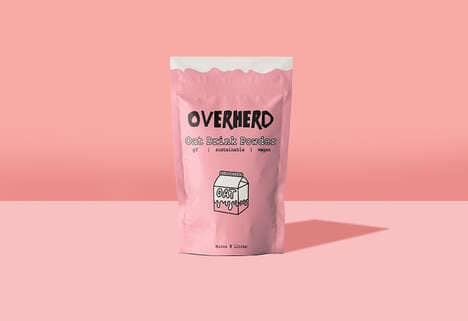 Oat milk has emerged as a more sustainable alternative to dairy and Overherd is one UK brand that's making plant-based milks even better for the environment. The brand's Oat M*lk Powder is sold by the pouch and it only needs water to be added to create oat drinks at home. This oat milk powder is useful for reducing packaging, carbon emissions and food waste with a single pouch that makes eight liters of alt-milk.
With this product packaged in a recyclable pouch, Overherd says "Oat m*lk is 90% water, so we focus on the 10% that isn't. You add the water." Increasingly, environmentally conscious consumers are purchasing concentrated products that allow them to add water at the time of use.
Oat milk has the potential to be used in everything from smoothies to soups and this eco-friendly way of bringing it home promises to appeal to a wide range of alt-milk lovers.