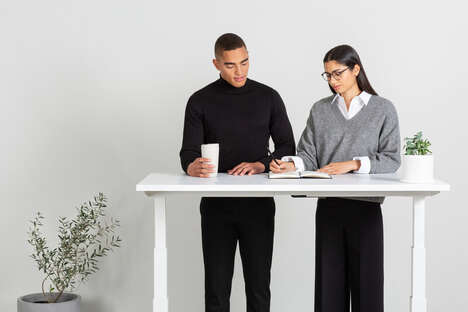 Staples Canada has partnered with Joe Mimran and ergoCentric to launch the Longevity™ Height Adjustable Desk at the Interior Design Show (IDS) in Toronto. The desk is designed to reduce stress and increase productivity for hybrid workers. The desk allows users to change between sitting and standing positions, and has easy-to-use controls and a sleek design.
"We wanted to design something that would help Canadians find that balance effortlessly, in fashion that can be custom-fitted to your needs – all in a stylish and minimal design to further promote the sense of wellness," said Joe Mimran, president and creative director, Joseph Mimran & Associates Inc. and lead creative director, gry mattr.
The Longevity™ Height Adjustable Desk is available online for $899.99 and will be available in select Staples Canada stores through Staples Professional representatives in February.