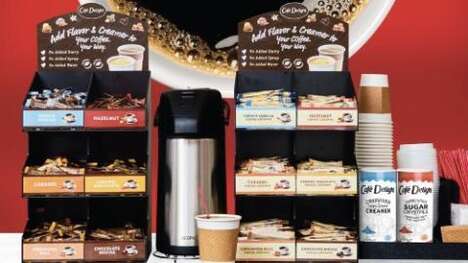 Café Delight has been introduced by Sugar Foods as a way for convenience store retailers to elevate their existing coffee stations with products that will enhance each and every cup of java.
The products include such options as the Flavored Non-Dairy Creamer Sticks, which are convenient to stock and come in several flavors to elevate original roast blends. The Cappuccino Blends and Concentrated Cocoa have half the sugar and calories when compared to traditional blends along with 50% more servings in every pack.
The new offerings from Café Delight could help to greatly enhance a retailer's ability to deliver high-quality, flavor-forward refreshments that are perfect for shoppers seeking a convenient way to boost their mood.