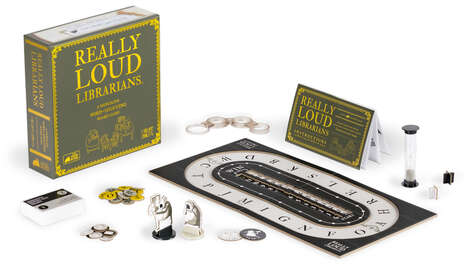 Gaming and entertainment company Exploding Kittens announced the launch of a new game called Really Loud Librarians, described as a "word-shouting board game where players' useless knowledge wins useful points." The game borrows the best aspects of other popular ones, like the strategy of Scattergories and the chaotic shouting of charades, to offer entertainment for pairs and parties alike.
This game leans into the popularity of category games but offers its own flavor for players ages eight and up. With instructions that are easy to follow and only 20 minutes needed for gameplay, Really Loud Librarians challenges people to think fast and yell louder than others.
Thanks to the way the game plays out, it's just as fun to watch all the action unfold as it is to participate.