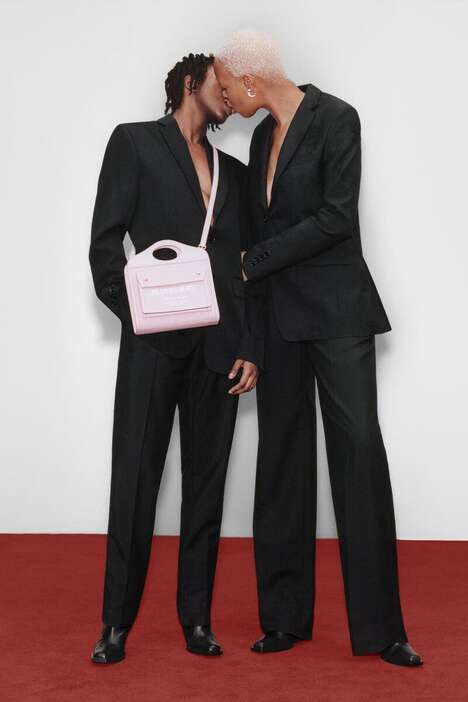 The end of January is in sight, which is seeing many brands get ready for Valentine's Day celebrations with marketing endeavors like the Burberry 'B:Mine' campaign.
The campaign focuses on real-life couples captured in moments of embrace and intimacy, while also showcasing some specific pieces that are perfect fir gifting to a loved one this year. The various Burberry gifts include accessories, bags and shoes, which all show off Oat Beige and Dusty Pink hues with the brand's recognizable tartan subtly or overtly in the mix. The campaign also boasts leather bags, small leather goods and more.
The Burberry 'B:Mine' campaign takes a more direct approach to Valentine's Day marketing by showcasing real intimacy, which is further reinforced with pink-hued fashion items that are easy to gift.
Image Credit: Larissa Hoffmann, hypebeast, uk.burberry