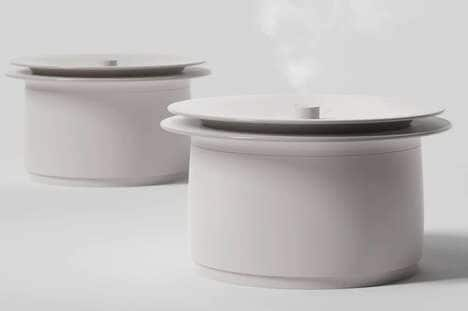 The conceptual 'SOT' humidifier is a whimsically inspired and designed small appliance for the home that aims to add in additional moisture in a charming manner.
Conceptualized by Gahyun Kim, the humidifier features a pressure cooker-inspired design complete with a main pot body and an upper lid area. The lid handle functions as the humidity exhaust that can be angled in any direction desired, while the touch-enabled interface lets users customize how it works. The interactive design works much in the same way as a cooking pot or pressure cooker by having the lid removed to have the interior filled with water.
The conceptual 'SOT' humidifier takes a decidedly simpler approach to humidification and would also make it easier for cleaning between uses.