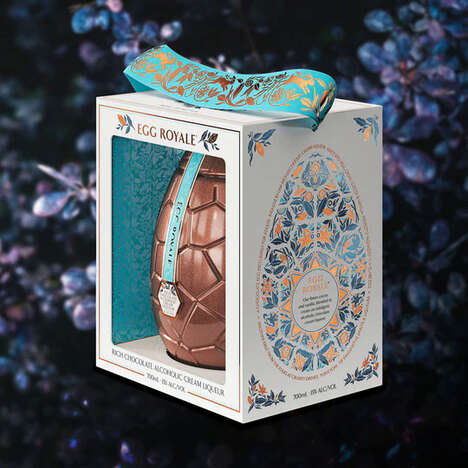 Launching Easter 2023, Egg Royale by Gravity Drinks is touted as "the most indulgent 'adult chocolate egg' ever created." The rich chocolate cream liqueur is made from fine cocoa and vanilla, plus real cream, and it's all packaged within a striking glass egg. This Easter gift for adults can be found in an Art Deco-style box, complete with a foil-printed handle.
As Jim Denoon, director at Gravity Drinks, said, "Easter is massive and growing at the premium end of the market. 80 million boxed easter eggs are made and sold every year in the UK and the luxury, more adult chocolate eggs, are getting more elaborate and expensive."
This rich chocolate cream liqueur is set to become a new seasonal favorite, especially among adults who are looking for a treat that's as indulgent as it is nostalgic.