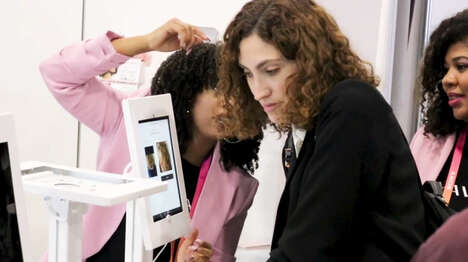 Beauty-tech company MYAVANA debuted the future of hair care at CES 2023, offering a look at AI-driven hair analysis technology to support the future of the hair care industry.
Up until now, consumers have had to rely on the 1A to 4C curl pattern chart to determine their hair type but MYAVANA saw a better way to support people with natural textures. With a Unique HairID and digital hair profiles for every consumer, as well as a Hair Strand Analysis Kit, MYAVANA helps consumers better understand the unique needs of their hair based on porosity, elasticity, overall health and more.
Thanks to artificial intelligence that has the capability to provide personalized hair care recommendations, consumers and hair care professionals alike will be supported by the Black-owned, women-led beauty technology company.