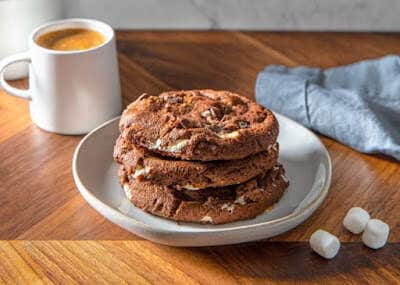 The weather conditions outside may be unpleasant, however, an excursion to McAlister's Shop just got even more superb with the send-off of the new chocolate S'mores Treat.
McAlister's new S'mores Treat is a restricted-time pastry that is enthusiastic about cocoa flavor. The new treat begins with a chewy chocolate treat mixture base that has been studded with chocolate chips, marshmallows, and graham wafer pieces.
The new chocolate S'mores Treat joins McAlister's other scrumptious restricted-time dessert contributions, including the Oreo Cheesecake. This debauched pastry comprises a smooth cheesecake layered with crunchy Orea treats, Oreo treats mouse, and a rich chocolate covering.
Both the new S'mores Treat and the Oreo Cheesecake are accessible now for partaking in McAlister's Store areas temporarily.