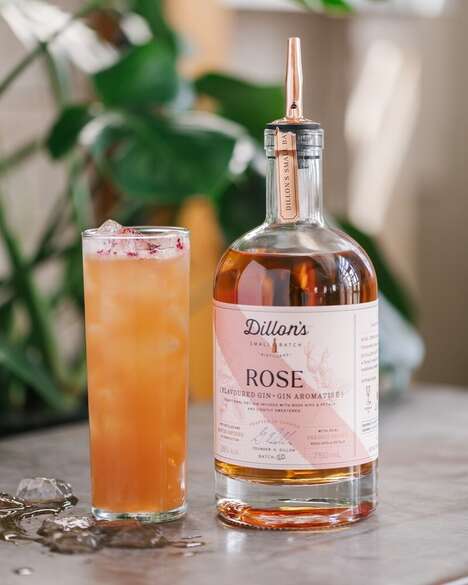 Valentine's Day is the ideal event to enjoy a heartfelt and heavenly mixed drink. The Rose Gin Greyhound is an ideal decision for couples hoping to dazzle their soul mate with an extraordinary and exquisite beverage. This mixed drink includes Dillon's Rose Gin, known for its sensitive and flower flavor, matched with new grapefruit juice and lemon juice, adding a fiery and reviving turn. The expansion of Dillon's Orange Sharp flavoring gives the beverage an unobtrusive severe kick, balancing the flavors impeccably.
To make this mixed drink, just add all fixings to a shaking tin with ice and shake for 10-15 seconds. Strain into a Collins glass loaded up with new ice and trimmed with dried flower petals. The flower petals add a wonderful visual touch, yet in addition, draw out the botanical notes of the gin.
Taste this heavenly mixed drink while partaking in a heartfelt supper at home or at a comfortable bar. The Rose Gin Greyhound is ideal for couples hoping to add a bit of extravagance to their Valentine's Day festivity.