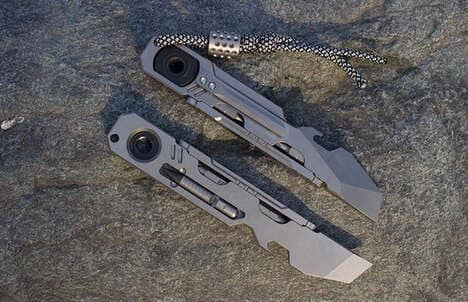 The EDC Monster titanium multifunction pry bar is a feature-rich accessory perfect for handling a wide range of everyday activities when going about one's daily routine, spending time in the great outdoors and more.
The accessory is constructed with a knife-free design that instead features a pry bar great for handling a number of small tasks, while also featuring a window breaker, ratchet screwdriver, a bottle opener, a forever pen and more. The titanium construction of the multitool gives it enhanced rigidity, while also keeping the overall weight low.
The EDC Monster titanium multifunction pry bar has a CNC machined construction to ensure a precision design and is rated to last for an extended periods to accommodate active lifestyles.