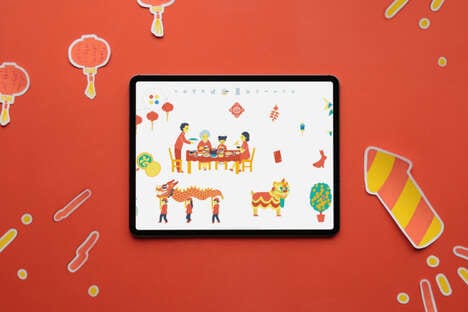 Pok Pok Playroom, a popular app for kids, has just launched a beautiful Lunar New Year update for their Busy Book toy. The update offers a collection of Lunar New Year items featuring festive food, culture, gifts, and traditions, allowing a fun and rich introduction to the holiday for families. The update also includes hand-drawn animations and sounds that honor the year of the Water Rabbit.
Pok Pok is one of the only children's apps that designs culturally-specific content for global audiences with the mission to show kids just how beautiful and diverse our world is. The app also designs their characters to represent a variety of people, genders, family constructs, abilities/disabilities, and more.
The app features mindful and creative digital toys that inspire kids to tell their own stories and build essential imaginative and cognitive skills. There are no rules, instructions, menus, or language. Pok Pok is available on the App Store, with a free 7-day trial and monthly or annual subscription options.