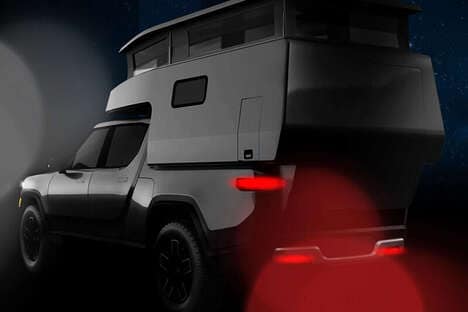 This EarthCruiser slide-out EV camper has been teased by the company as an upcoming aftermarket solution for electric vehicle drivers to incorporate onto their car as a way to accommodate off-grid living.
The camper is expected to be designed for vehicles like the Rivian R1T in mind and would prioritize a lightweight construction to ensure it doesn't add too much additional heft to the vehicle. It's expected to feature a pop-up roof to maximize interior space along with solar panels available or as an option to accommodate off-grid charging.
The EarthCruiser slide-out EV camper could also be offered in alternative versions to fit other off-road electric vehicle models. The brand has launched a preorder program that requires a $100 deposit.
Image Credit: EarthCruiser