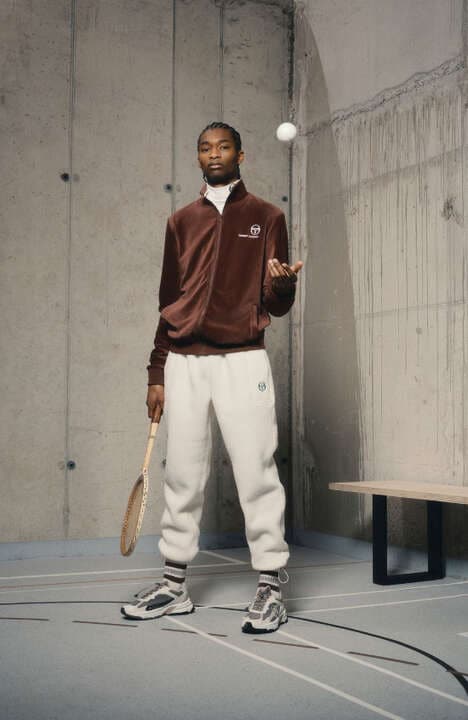 To add to its legacy of chic and timeless silhouettes, contemporary fashion brand Sergio Tacchini debuts two new elevated modern footwear designs for the Autumn/Winter 2023 season. The models are inspired by a paired-back style and sporty vigor. In fact, the brand's creative direction is described as "juxtaposing court aesthetic against rugged abstract urban environments."
New slick models from Sergio Tacchini include the COURT CLASSIC MP, which combines 80s sensibilities with global trends, the Y2K RUNNER, the Y2K TRAIL RUNNER, the 70s NEW RUNNER, and the BB COURT LOW.
While the stylish Autumn/Winter 2023 collection is expected to drop by September 2023, Sergio Tacchini is currently
in the process of launching its new Livello Rosso line for the Spring/Summer 2023 season.
Image Credit: Sergio Tacchini