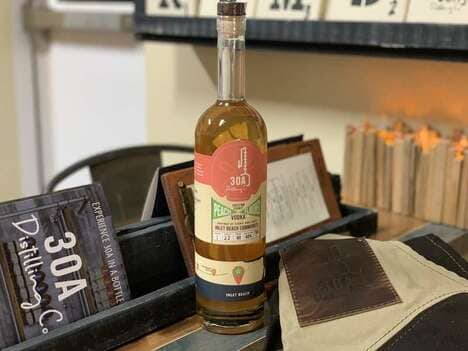 30A Distilling Co is debuting the 'Beach Peach Vodka,' which fuses the brand's hand-crafted Lousiana cane sugar vodka with peaches from Alabama. The vodka boasts scents of lemongrass and peach, while the flavor delivers hints of Meyer lemon, sweetness, and Alabama peaches. The spirit is distilled in Santa Rosa Beach, Florida, making it local to the area. Consumers can join the 30A Distilling Co-Founders Club for exclusive access to all upcoming spirit releases and advance notice for craft spirit enthusiasts. Members get first access to new-release bottles, free merchandise, and exclusive events.
'Beach Peach Vodka' is available now at select liquor retailers, while the company's Tasting Room is open Thursday through Sunday for live music, distillery tours, and premium cocktail
Image Credit: 30A Distilling Co.