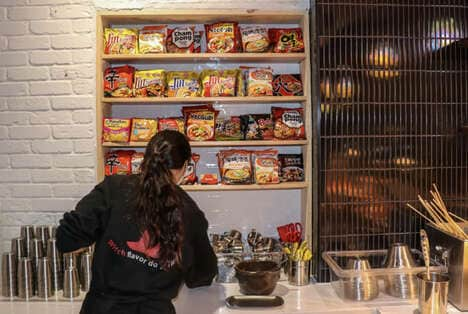 An all-you-can-eat Tteokbokki café opened its entryways in New York and the foundation makes certain to add a feeling of solace to the city's now powerful food scene. Called 'Witch Topokki,' the café offers a far reaching scope of Korean solace food varieties, including ramen, seared chicken, and fishcakes.
Tteokbokki alludes to famous road food in Korea. Witch Topokki offers "a make your-own undertaking of vast fixings and side dishes from the smorgasbord bar ($22.95 for lunch; $25.95 for supper)." At the Tteokbokki café, one might prepare the food at the table in an exquisite fish stock base.
As though vouching for the developing ubiquity of the Tteokbokki café sort in North America, Witch Topokki will be opening a second area in the Bayside area (which is three miles away) in late January. Following are plans for considerably more extension.