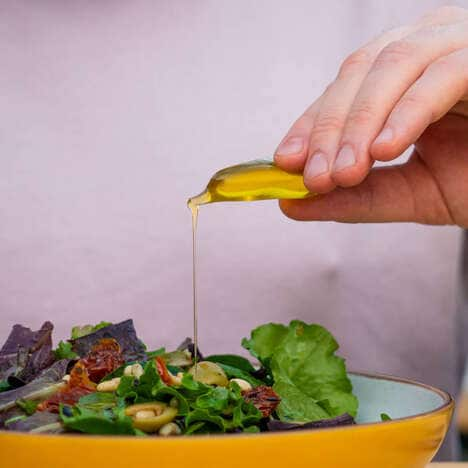 The NOTPLA Pipettes packaging solution is ideal for food and beauty products, acting as an eco-friendly plastic alternative. The single-use packaging solution is flexible and sold in packs of 12, 64 and 250. It is "100% natural, biodegradable, home-compostable, and vegan" as well as edible thanks to its low impact materials.
Featuring an easy-to-open design, the NOTPLA Pipettes are a smart solution for storing olive oils or dressings inside at-home cooking or takeout meal kits. They can also be used to house beauty serums while portioning out the recommended product amount per use.
Known for its "mission to make packaging disappear," NOTPLA creates packaging solutions made from plastic-free alternatives. The brand uses plants and seaweed to create its packaging, resulting in designs that are convenient, durable and planet-friendly.