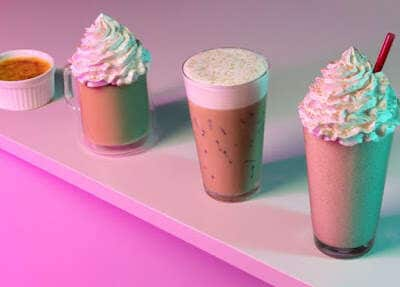 Scooter's Coffee just unveiled its 2023 winter menu and the seasonal lineup includes plenty of exciting new treats, including the Creme Brulee Latte.
Just as the name suggests, the new Creme Brulee Latte is inspired by the sweet dessert of the same name. The new drink starts by combining rich espresso with white chocolate, and the flavor of toasted sugar. The whole thing is then topped with whipped cream and turbinado sugar sprinkles.
Alongside the new Creme Brulee Latte, Scooter's Coffee's 2023 winter menu also includes the new Sea Salt Caramelicious, which combines espresso with caramel, sea salt, and frothed milk. There's also the new Red Velvet Cake Bites, which are cocoa-infused chocolate cake bites filled with cream cheese, dipped in creamy white chocolate, and covered with sprinkles.
Image Credit: Scooter's Coffee