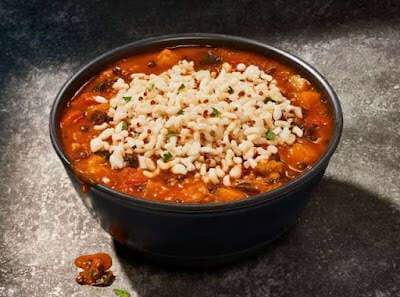 Panera is helping consumers stay warm (and full) this winter with the launch of its new Chicken Tikka Masala Soup.
For those unfamiliar, Chicken Tikka Masala is a dish that consists of roasted marinated chicken chunks in a spiced sauce. Now Panera is serving up this flavorful combination in a sippable format. The new Panera's Chicken Tikka Masala Soup combines chicken with butternut squash, black lentils, and kale, all stewed in a rich curried tomato broth. The whole thing is rounded out with tamarind, coconut milk, and classic Indian spices for added flavor. Plus, a sprinkling of brown rice and quinoa on top adds an extra dimension of flavor.
Panera's new Chicken Tikka Masala Soup is available now at participating locations nationwide.