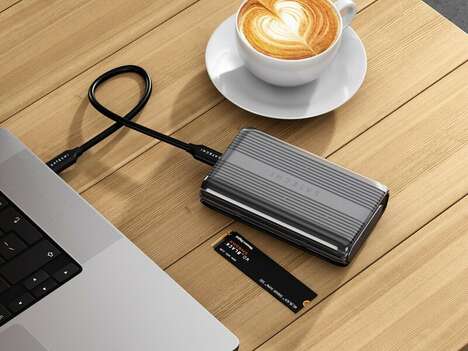 The Satechi USB4 NVMe SSD Pro Enclosure is an upcoming peripheral for a wide range of users to choose as a way to elevate their storage capabilities with ease.
The enclosure is characterized by its high-quality aluminum construction that will open to reveal space for M.2 NVMw drives and USB-4/Thunderbolt 4 high-speed SSDs. The USB4 connection will allow for data transmission speeds up to 40Gbps with downward compatibility with USB2.0 and USB3.2 Gen2.
The Satechi USB4 NVMe SSD Pro Enclosure is priced at $119.99 and is built to last thanks to its durable construction, which is accented by a see-through exterior cover. This will allow users to easily connect it and remove it for use, and keep it stowed in a bag for carrying it between locations.