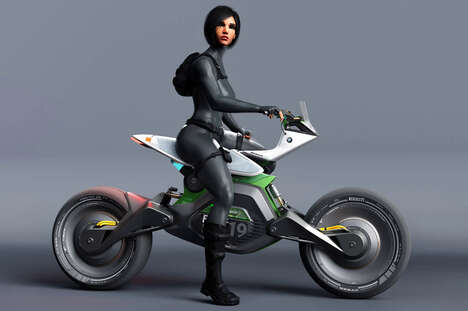 The future of transportation is expected to look quite different, so the conceptual BMW Motorrad x NVIDIA electric bike has been designed by Aaryaman Mistry gives us a glimpse into what we could see.
The motorcycle is imagined as a modular transportation solution that would enable riders to upgrade their ride with different NVIDIA components to suit needs. This could include a different battery console or microchip, while the saddle and body frame components can also be swapped for enhanced customization.
The conceptual BMW Motorrad x NVIDIA electric bike prioritizes an intuitive rider experience, and hides an advanced GPU and CPU inside. The bike also boasts a high-end cooling system developed by NVIDIA and more. The motorcycle concept identifies how personal transportation brands could partner up with tech brands to help further their next-gen models.