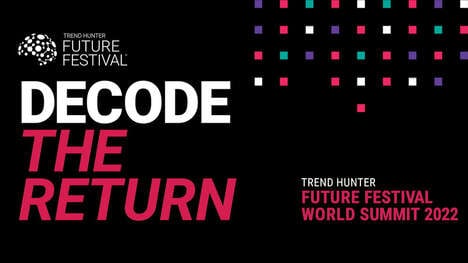 At
Future Festival
, attendees are given the tools they need to succeed in our fast-paced and constantly changing world. Designed to be the world's best innovation conference, Future Festival World Summit 2022 took place in Toronto, Canada, featuring keynote presentations by Trend Hunter CEO and NYT-bestselling author Jeremy Gutsche and a team of expert futurists.
Attendees had the opportunity to learn about the most impactful trends shaping our future, with topics like retail innovation, work culture, and generational behavior highlighted. In addition to its compelling keynotes, the event featured immersive networking events, such as the Future Party, where attendees could connect with vendors and experience new products firsthand.
Additionally, attendees had the chance to meet with Trend Hunter advisors, to join ideation workshops, and to experience local trends through the company's Trend Safari programming. This year's event also included the inaugural Innovation Strategy Awards, recognizing the best innovation tactics from some of the world's most successful businesses.
For more information about Future Festival World Summit, visit futurefestival.com and download the 2023 trend report for free. With its unique blend of keynote presentations, networking opportunities, and trend-focused programming, Future Festival is an event not to be missed.