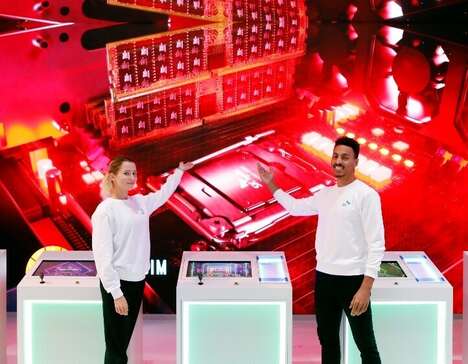 SK Group, the South Korean company with more than 180 subsidiaries across numerous tech industries, showcased the more than 40 sustainable technologies at its booth at CES 2023. In total, eight SK Group subsidiaries and 10 SK Group partners participated in the showcase, which focused on displaying carbon-neutral and carbon-negative innovations. The theme of the booth was "Together in Action: Moving Toward a Carbon-Free Future Together."
SK Group has a long-standing commitment to carbon neutrality and eco-friendly policies. The company has previously announced a goal of reducing 200 million tons of carbon by 2030, which it has affirmed that it is still on track to achieve with its partners. For example, one of SK Groups largest companies, SK Telecom, unveiled its 'SAPEON' AI semiconductor that uses far less power than alternative options.
Aside from this, the booth allowed viewers to look into the company's, and its partners', eco-friendly initiatives across a number of industries, such as electric transportation, power generation, food service, and more.
Image Credit: SK Group, PRNewsWire