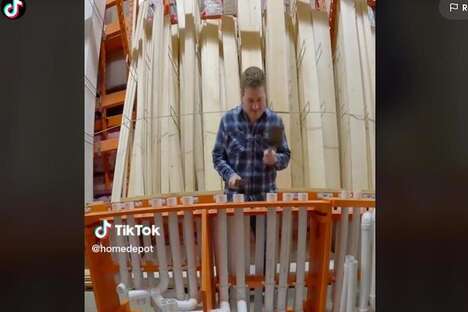 North American hardware retailer The Home Depot recently teamed up with music influencer Joe Porter to recreate its iconic jingle using DIY items in place of instruments. The result was a viral song that has since become the retailer's most viewed Instagram and TikTok video to date.
Relying on an influencer marketing strategy to appeal to a younger audience, The Home Depot leveraged music influencer Joe Porter's TikTok following to engage Millennial and Gen Z consumers more organically.
In addition to using TikTok as a marketing tool for more authentic engagement, The Home Depot's latest campaign is a response to the rise of DIY home improvement content on both Instagram and TikTok among Millennial and Gen Z groups.