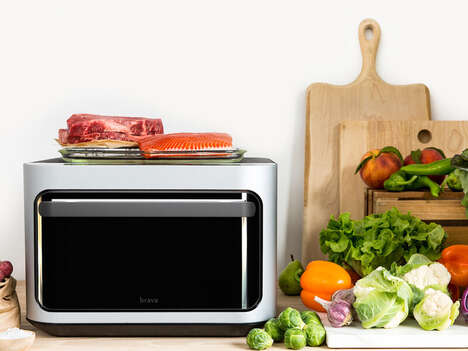 The Brava Glass smart countertop oven has been shown off as an upcoming appliance for a wide range of chefs to incorporate into their kitchen as a way to prepare recipes with ease.
The appliance is sleek and compact to make it easy to position on any countertop, and features Pure Light Cooking Technology to quickly and effectively prepare meals. The unit is thus capable of roasting, baking air frying, toasting, slow cooking, cooking rice, reheating, dehydrating and keeping recipes warm. An internal heat-resistant camera works with machine vision technology to monitor how the appliance is preparing recipes.
The Brava Glass smart countertop oven can be controlled via the accompanying smartphone app, while also enabling users to keep an eye on recipes thanks to the aforementioned internal camera.