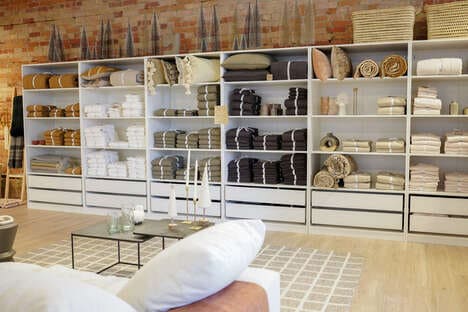 The new collection from SOCCO Living features three types of bedding options: Cotton Gauze, Pinstripe, and Stonewashed Linen.
The Cotton Gauze Bedding is made in Portugal using 100% Oeko-tex®-certified eco-friendly cotton. This reversible duvet cover and matching pillowcases are designed to provide timeless design and ultimate comfort with high standards of sustainability. It starts at $45 and it gives a luxurious makeover to the bedroom.
The Pinstripe Bedding is a blend of linen and cotton. It provides superior temperature regulation, keeping you cool in summer and warm in winter. The black piping and classic pinstripes bring a timeless-yet-organic look to any bedroom decor. The suite starts at $65 and it's designed for maximum comfort and style.
The Stonewashed Linen Bedding is crafted in France from the finest quality French flax. This bedding is pre-washed for ultimate softness and comfort, and it offers a relaxed, casual look. It's prices vary depending on the items and sizes that you choose.
All the beddings are crafted with the artisan-forward design philosophy that SOCCO Living has and it helps to provide exclusive, luxe bedding for their house SOCCO Designs collection.