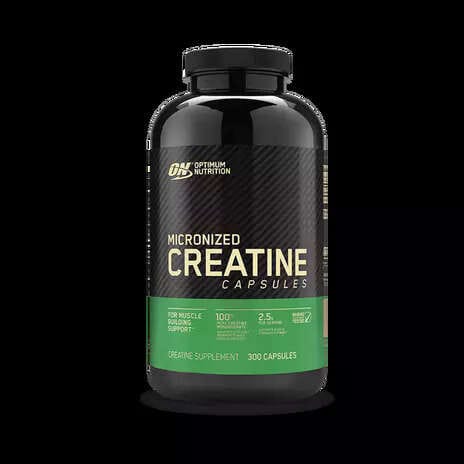 'Optimum Nutrition,' the health and workout supplement brand most known for its high-quality, industry-leading protein powders, released the 'Micronized Creatine Capsule' supplement. These capsules offer 2.5-grams of pure creatine monohydrate per one serving of two capsules. The packages are available in 100, 200, and 300 capsule sizes, as different consumers use creatine less often than others.
Creatine has been proven to support muscle building and muscle endurance, resulting in the chemical being commonly used as a pre-workout or post-workout supplement. However, brands are now aiming to redefine creatine as a more general health product as the benefits of creatine are marketed to the mass consumer.
Optimum Nutrition's Micronized Creatine Capsules contain zero calories and zero carbohydrates, which is excellent for individuals with existing dietary restrictions.
Image Credit: Optimum Nutrition