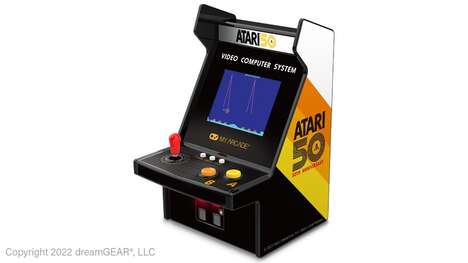 Atari debuted the special 50th Anniversary edition of the Atari Micro Player at CES 2023. The device was designed as part of a collaboration between Atari and MyArcade, which marks the continuation of the long-standing collaboration between the two companies.
The 50th Anniversary Edition Micro Player resembles an actual Atari arcade cabinet, but shrunken down to be only a few inches tall, rather than the several-feet-tall original cabinets. Despite its shrunken size, the Micro Player is still capable of playing countless retro games in a pixel-perfect manner that replicates the experience of playing in the original arcade.
For many consumers, though, the Micro Player is simply a collector's item, as it is largely impractical to play with a joystick and pair of buttons that are the size of a small pin.
Image Credit: Atari, MyArcade