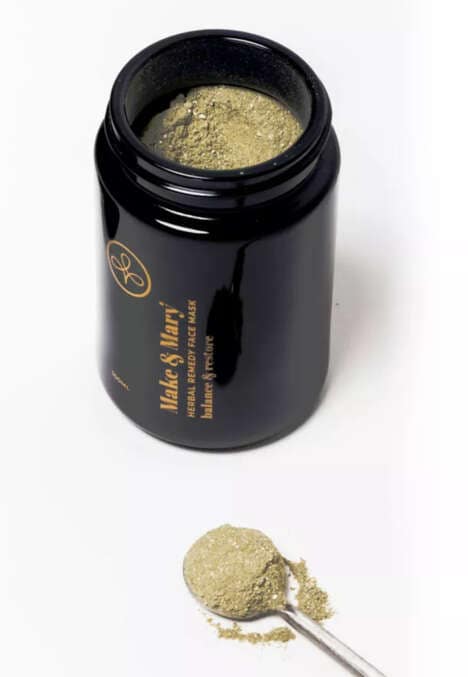 The wellness beauty brand Make & Merry's Herbal Remedy Matcha Face Mask is a gentle powder-based formula that is designed to nourish and exfoliate the skin. Ideal for all skin types, the product promotes a youthful glow and pulls out impurities while adding a good dose of hydration.
The matcha face mask has a pleasant aroma that is coconuty and herbaceous. Key ingredients include matcha green tea, yarrow, and calendula. The latter help to revitalize and soothe irritated skin while the matcha green tea intensely nourishes. The addition of natural clays helps draw out impurities and the coconut milk contributes with a healthy boost of hydration.
Since it is powder-based—and therefore water-conserving—one needs to mix one teaspoon of the Herbal Remedy Matcha Face Mask with water, yogurt, apple cider vinegar, or a hydrosol.
Image Credit: Make & Mary