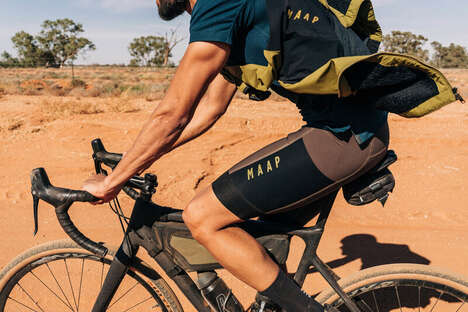 Merino wool products are extremely popular in the sportswear industry and for good reason. Merino wool is a natural fiber grown by Merino sheep. Unlike traditional wool, it is thinner and softer to the touch. Additionally, as a fabric—it is extremely high-performance. Premium merino wool products tend to be temperature-regulating, anti-microbial, and quite comfortable. This is why many active brands embrace the fabric in their key product offerings for active lifestyles.
HYPEGOLF, for example, boasts stylish gold apparel that features OEKO-TEX merino wool. MAAP, on the other hand, makes merino socks and other advanced wool technology available to consumers. The fabric is used in footwear and blankets, as well.
OTTI is another brand that stands out in this round-up of merino wool products. The London-based brand combines merino with biodegradable polyamide yarn to push the future of activewear material performance forward.