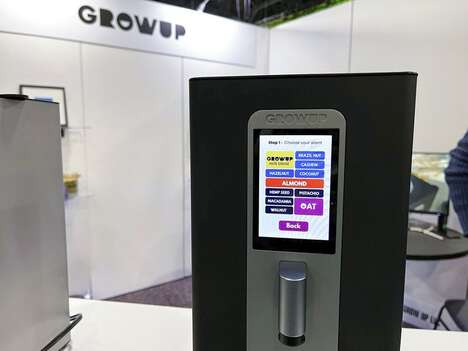 Alt milk is becoming more in-demand and at CES 2023, GrowUp presented a nut milk machine for helping people to make their own at home. With the machine, water and any nut, people can benefit from brewing their own plant-based milk using everything from walnuts or almonds to pistachios.
The creation of this nut milk machine was spurred on by the events of 2020 and California resident Luiz Rapacci having difficulty finding his favorite almond milk at grocery stores. After finding that going the DIY route was both messy and time-consuming, he developed the GrowUp brewer as a solution that produces nut milk in minutes.
Now available to pre-order, the $599 GrowUp nut milk machine also has the capacity to brew macadamia nuts, hemp seeds, hazelnuts, coconut and oats.