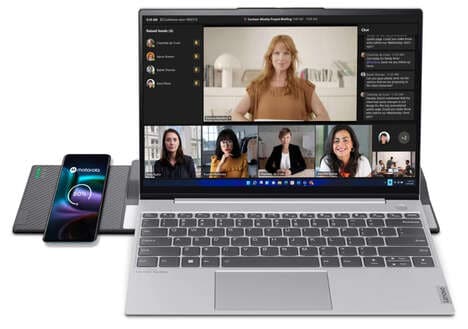 The Lenovo ThinkBook wireless dock was debuted by the brand at CES 2023 as an aftermarket accessory for use with the Lenovo ThinkBook 13x laptop to support intuitive connectivity and more.
The dock works by being positioned onto a workstation where it will go to work providing access to charging as well as a range of physical connection ports. This includes HDMI, USB-C, USB-A and more. Users can incorporate the dock into their existing workstation setup where they can connect their ThinkBook to two displays, while also supporting an external keyboard, mouse and storage drive, if desired.
The Lenovo ThinkBook wireless dock features WiFi 6 connectivity for maximizing speed capabilities and is expected to be available in the near-future with no information regarding pricing or formal launches detailed yet.