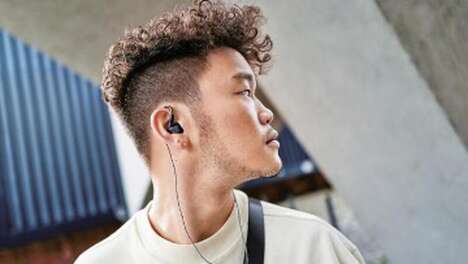 Sennheiser is launching the new 'IE' range, designed to be a selection of high-quality and affordable audio options. The line includes in-ear monitors (IEMs) with technology and designs inspired by audiology and hearing aid devices. These wired headphones offer premium audio in an inexpensive package, allowing consumers to take advantage of its quality and features without breaking the bank.
Sennheiser claims that the 'IE 200' has "exceptional detail, clarity, and impact" and is based on Sennheiser's TrueResponse Transducer technology. The headphones feature ear tips for all kinds of ear sizes and shapes, while Viscoelastic foam and silicone ear adapters ensure peak comfort and performance while listening.
The Sennheiser 'IE200' earphones will launch on January 17, 2023.
Image Credit: Sennheiser